Photon - Centre for Contemporary Photography was established in 2003 in order to present and promote the artists from the Central
and especially Southeast Europe, who are in particular engaged in the field of contemporary art photography and artists' moving image. A special attention is paid to the international activity of the Photon. Therefore we have established program collaboration with some of the leading European photo institutions and festivals; we also increasingly participate at international art fairs.

Trg prekomorskih brigad 1
The P74 Center and Gallery program in last fifteen years is focused on the presentation, study and promotion of contemporary visual arts, performance and time-related arts.
Trg prekomorskih brigad 1
Kapelica Gallery is a place for contemporary investigative art. The mission of the Gallery is to present artistic practices and projects, whose subjects are advanced forms of contemporaneity with emphasis on technologies that have an effect on people's lives. By this,
it creates conditions, which enable wider social reflections of predominant civilizational processes. We present artworks, therefore the
conditions for reflection are created in an artistic way, that is emotionally and empirically. With a programme which consists of spatial
set-ups, live art events and theoretically-reflective lectures, we most often challenge scientific and technological applications, biopolitics
and urban phenomena, addressing professional and other interested audiences.
Kersnikova 4, 1000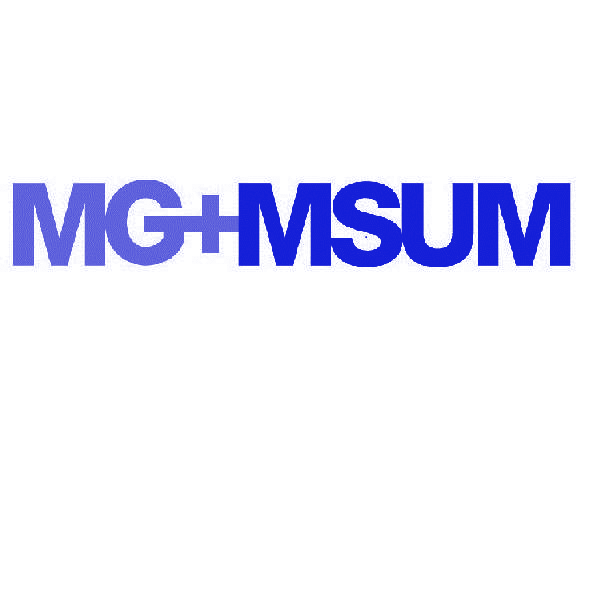 In the last ten years, Škuc Gallery has become one of the most visited exhibition premises in Slovenia, with some 1,000 visitors on average per exhibition. The focus on regional and local developments represents a significant segment of the Gallery's programme but at the same time the involvement in the international cultural industry has become a growing part of the daily routine. We have decided to establish a closer co-operation with institutions and individuals working in the region including art centres in Austria, Croatia, Hungary and Italy, that provides a wider theoretical framework of our curatorial work. Škuc Gallery has developed into an art production centre and since 2000 it has also started to represent its artists at international art fairs.
Stari trg 21, 1000
Moderna galerija (Museum of Modern and Contemporary Art) is the Slovene national institution for modern and contemporary art.
As a museum of Slovene modern art it explores and presents the 20th-century Slovene art tradition, while as a museum of contemporary art and exhibition venue it presents new art practices and their context. It is also a documentary, study, research and education centre, a place for discussions and reflection and for presenting art to a wider audience.
Tomšičeva 14, 1000
The International Centre of Graphic Arts is a specialized museum and producer of printed and contemporary art, based on the heritage of the Biennial of Graphic Arts and 20th century art of printing. MGLC was established on 25 December 1986 by the city of Ljubljana, upon the initiative of the longtime head of the Ljubljana Biennial of Graphic Arts and director of MGLC, dr. Zoran Kržišnik.
Grad Tivoli, Pod turnom 3, 1000
MoTA is a museum without physical space. Its programs are realised in different locations and contexts, both in physical and virtual space. MoTA organizes support actions for transitory art in the form of continuous events, exhibitions and educational programs both locally and internationally. MoTA's program is happening throughout the year in cities across Europe.
Gosposvetska cesta 12
Aksioma Project Space presents various artistic practices and diverse newmedia art projects which aim at hacking the role of mass media in contemporary society through various mediums interpreting the narratives in subversive, critical, or ironic manner.
Komenskega 18, 1000
The DUM Association of Artists was founded by Mateja Bučar in 1999. It brings together international artists , acting as a producer and co-producer for projects in various disciplines including the performing arts (contemporary dance), visual arts and new media projects.
Kolodvorska 6
The Gallery's objective is to act as a laboratory for new ideas, creative formulas and different attitudes which invariably arise from high-quality contemporary artistic production. By making public invitations for projects we aim to encourage the non-governmental sector, artists and other organisations to respond to the phenomena occurring in the urban cultural space in which we live, and to place them in a wider context of contemporary culture and art. The broader context means both an expanded view in the geographical sense, i.e. familiarity with the macrocosmos of international production and the culture of contemporary society at large; as well as the broad-mindedness of the artist's or curator's attitude to a certain visual work of art, installation, audio-visual object or performance practice.
Trg Francoske Revolucije 7
HOoST is a series of sales exhibitions of emerging artists outside the gallery space. We aim to bring contemporary art closer to the general public, while striving for cultural enrichment of the public space and raising the living culture. Different locations in Ljubljana, Slovenia.
​