RIXC is the center for new media culture and artist collective, that initiates projects in intersection of art, science and emerging technologies. RIXC's activities include: production of artworks and innovative art, science and technology projects, organising of
Art+Communication festival, exhibitions, publishing of Acoustic Space journal series. RIXC uses events and publications to introduce novelty themes, most recent – renewable energy (2009), techno-ecologies (2011), art of resilience (2012), and fields – contextual seedbeds for social changes (2014). In 2014 RIXC launched first activities for upcoming Riga Innovation Lab – for art and science research and public education projects. RIXC also is a key founder of Liepaja University's Art Research Lab & New Media Art education program. RIXC has extensive experience in network building locally and internationally, and currently is developing Renewable Network – for Baltic-Nordic and Europan cooperation.
Maskavas iela 10
427 or FOUR TO SEVEN is an artist-run gallery that was opened in April 2014 by Kaspars Groševs and Ieva Kraule. 427's aim is to disarrange and re-arrange various contemporary art practices by working with both Latvian and international artists. Since 2019 program of 427 is in hands of Marta Trektere.
​
Stabu iela 70, LV-1009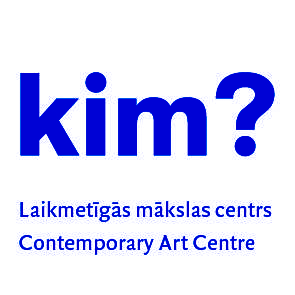 The holdings of the Latvian National Museum of Art, housed at the Arsenāls building, is comprised of works of art created by Latvian and Latvian-born artists during the period from late 20th century until the present day. The permanent exhibition is replaced from time to time by regular exhibitions from the museum holdings, revealing the developmental processes of the Latvian visual
arts from various vantage points,. The Arsenāls Exhibition Hall of the LNMA hosts extensive art exhibitions, international projects and various art and cultural events on a regular basis.
1 Torņa Street,1050
kim? Contemporary Art Centre resides in a red 19th-century brick warehouse located in a sometime degenerated area near the Riga Central Market. The name of kim? is no less than an abbreviation of an insistent question "what is art?". Our organization is offering a certain range of activities such as exhibitions, lectures, discussions, a library, publications and other events related to recent art, theory and social issues introduced by means of local and international corpus of ideas, beliefs and individuals. kim? supports the development of emerging artists, theoreticians, curators, philosophers, translators and thinkers of other spheres aiming to provide a responsive context to their work and to make critical practices accessible to a wider audience.
12/1 Maskavas Street
Riga Gallery represents the most outstanding Latvian contemporary artists – participants of the Venice Biennale Latvian national pavilion, Sidney Biennale, Moscow Biennale, Manifesta and other important international art shows. The gallery promotes exhibitions of successfully Contemporary Latvian artists TOP 10 as noted artists whose individual style has become a well-known brand in Latvia and internationally – Ieva Iltnere, Ritums Ivanovs, Franceska Kirke, Liga Purmale, Barbara Gaile, Leonards Laganovskis, Ilmars Blumbergs, Maija Tabaka, Henrihs Vorkals, Evelina Deicmane, Arnis Balcus etc.
Latvian Centre for Contemporary Art (LCCA) is a dynamic unit seeking connections between art and the current processes in the society,
claiming the city and the surrounding reality as a field of creative possibilities, reacting to changes in the global art space by
cooperation with artists and other art organizations, production work, information distribution, education, analysis, research, provocation,questioning, naming and frequently also trespassing the usual borderlines, as well as encouraging people to participate and be socially active.
Alberta Street 13
www.lcca.lv
Careva (established in 2017) is based in Riga, Latvia and represents mid-career and emerging artists from Northern and Eastern Europe. Careva promotes contemporary art by organising solo artist exhibitions in the permanent gallery space in Riga, as well as represents them abroad by partaking in international art fairs.
Kaļķu iela 24